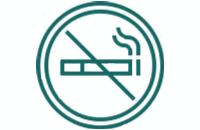 Smoking Cessation
Program Details
(
Back to Programs
)
Our health care team can assist you in butting out! The thought of quitting can be quite overwhelming for some people. Our team can guide you through the quitting process by providing education and support around your readiness to quit and teaching you the skills and techniques that will assist you in making the change to becoming smoke-free.
Depending on your readiness to change, education will focus on barriers to quitting, behavioural strategies to cope with triggers, pharmacotherapy and Nicotine Replacement Therapy options, relapse prevention and maintaining a smoke free status. Counseling is goal-directed and patient-centered to empower and build capacity to quit with confidence.
Talk to your doctor for a referral for Smoking Cessation.