The Halton Hills Family Health Team is a team of interdisciplinary healthcare professionals and support staff who work collaboratively to provide comprehensive health care services to help you live healthy lives, prevent disease, and manage chronic illness. Our team includes doctors, nurse practitioners, nurses, mental health workers, psychologist, dietitian, health educator, speech language pathologist, pharmacist, and chiropodist.
Across 8 locations in Georgetown, we have 22 physicians who are part of the team. If you are registered with any of our physicians, you are eligible for the many services we offer. Click here to see if your physician is part of the team.
We have 17 interdisciplinary staff members who can help with many issues, including: mental health and counselling needs, speech and language related issues, healthy lifestyle choices, returning to activity, managing dietary considerations of your health, medication questions and concerns, and connecting with community resources.
Mission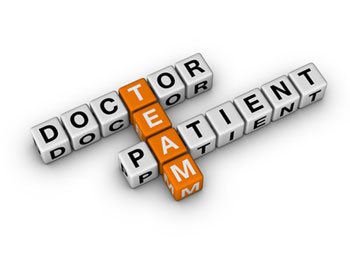 We will utilize a multidisciplinary team to deliver superb comprehensive Family Medicine care to our patient population.
Vision
We will maximize the health of all of our patients.